SKKN by KIM: Kim Kardashian Is Releasing a Skincare Line
Perhaps as an Armenian-Lebanese decent women I am biased, but I love and I mean ✨ 𝓵𝓸𝓿𝓮 ✨ the Kardashian Klan. From their television show, to their instagram feeds. From Kourtney's POOSH lifestyle newsletter in which LAITMYLK is following in baby footsteps, to Kim's SKIMS line or Kylie's oddly hypnotising YouTube channel...
I love them.
They do get a bad rep however, largely because of their "lack of personalities", or worser claims... lack of talent. Lack of talent? Really? Okay honey, let me see YOU build an entire empire encapsulating skincare, perfume, television, makeup, shoes, clothing, food, drink, iphone games and beyond with YOUR talents... which let's be honest: probably include making smashed avocado for breakfast, binge watching a Netflix show in less than 24 hours and managing to not kill anyone at the grocery store.
Yeah, I called you out, so 𝓼𝓱𝓾𝓼𝓱.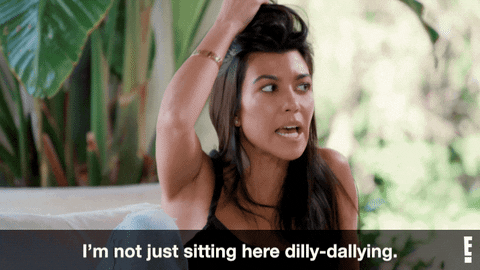 But Kim... she's my favourite. You shouldn't have favourites, but I do - and it's Kimmy. She inspires me not only to grind hard, but to stay honest, to grow and to be dream harder than you grind. Which has led her to her latest business venture... skincare.
At the end of March, Kim officially filed to trademark the name SKKN by KIM which is rumoured to cover a number of categories including skincare, hair care, nail products, perfumes, and candles. Can we also take a moment to appreciate the play or growth on words of her existing lingerie / cosy line SKIMS. Perfect correlation!
While there's no news on what type of products will be launching as part of SKKN, Kim has been more than transparent with her fanbase about her experiences with psoriasis, so perhaps some of the range will be suitable for those similarly affected. And as a woman who is now in her 40s, she's likely to grace us with routines, serums, gloops and goops promising to banish fine lines and plump up our pouts 𝓷𝓪𝓽𝓾𝓻𝓪𝓵𝓵𝔂 (unless she intends to slip in her personal dermatologists phone number).
No further news on the skincare front for now... but we can certainly wait in bustling anticipation for undoubtedly beautiful packaging, high quality ingredients and an abundance of skincare benefits.
Whilst we patiently wait, and as I've got you here, let's have a glance through a LAITMYLK x SKIMS catalogue edit, bringing you subtle couture with all the comfort.